[/vc_column]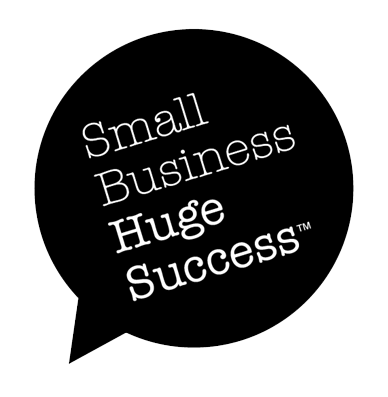 Join our LinkedIn Bootcamp and Learn From the Experts
We're thrilled to host webinars with 25 of the world's leading LinkedIn experts.
This is NOT a 'talking heads' bootcamp.  Each of our experts are giving presentations, guiding and teaching you how to use LinkedIn to grow your business this year.  Apply what they talk about, and your business profitability will skyrocket.
For just US$197, you can have access to the knowledge shared by these experts and take your LinkedIn skills to the next level to grow your business.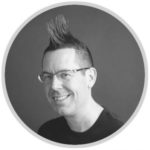 Chris Reed

You Need a Rock Star LinkedIn Profile – The only NASDAQ CEO with a Mohawk will tell you why!

Chris is the Founder & Global CEO of Black Marketing a global marketing consultancy that specialises in enabling LinkedIn for Entrepreneurs and CEO's across the world.  He has taken the company from 1 person in 1 country in 2014 to IPO on NASDAQ in 2016 as part of The Marketing Group plc where he is the Global President of LinkedIn Marketing.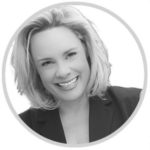 Viveka von Rosen
Doing LinkedIn Content Marketing the Right Way – Driving MASSIVE visibility, credibility and business with LinkedIn Publisher

Viveka von Rosen is internationally known as the "LinkedIn Expert" and is author of 3 best-selling books on LinkedIn. As a contributing expert to LinkedIn's blog, she's often called on to contribute to publications like Forbes, Money, Entrepreneur, etc.  She has provided over 100K+ people with the tools and strategies they need to succeed on LinkedIn.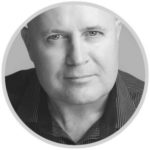 Adam Houlahan
LinkedIn 4 Leads – Generating high quality leads with the new 2017 LinkedIn

Adam Houlahan is an International Keynote Speaker specialising in Social Media for business, and CEO of the highly successful boutique agency, Web Traffic That Works. He is considered to be one of Australia's leading experts in harnessing the power of Linkedin for business. Over 6,200 people globally have sought his skill and insights to leverage the power of LinkedIn for their businesses.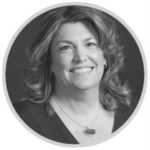 Karen Yankovich
Hate Sales?  You Should LOVE LinkedIn! – Stop leaving money on the table and learn to use LinkedIn for relationship sales

Karen has worked in corporate America, owned small businesses, and been an entrepreneur and a solo-preneur.  She built her multiple 6-figure business by learning how to blend high-touch relationship based marketing with practical business online savvy.  She is known as the 'LinkedIn Queen', and is an expert in online marketing.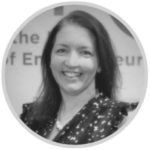 Sam Rathling

3 Core LinkedIn Success Principles – Using the principle of giving to grow your business on LinkedIn

Sam is an international speaker & coach, and an Amazon best-selling author.  She is an authority in referral marketing, business networking and LinkedIn.  Over 98% of her new and existing clients come from the techniques she speaks about.  Sam has generated millions of $$ in sales for her own business and her clients, through the topics she speaks about.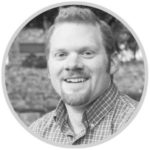 AJ Wilcox

LinkedIn Ads: The Red-headed Stepchild of B2B Advertising – The scalable way of building your dream clientele

AJ Wilcox is a digital marketing fanatic who found surprising, early success with LinkedIn Ads. He started B2Linked, a LinkedIn Ads-specific agency (and the first and only accredited LinkedIn Ads agency partner) in 2014.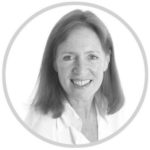 Christina Jackson
Are You Bringing in Real Business with LinkedIn? – Building trust and credibility – and visibility

Christina is an award-winning Business Coach who has worked with 100s of business owners over the last 14 years helping them to grow, make more money and find the time to spend it!  For the last few years she has helped 100's of businesses to generate more sales through their use of LinkedIn and is one of 3degrees Social top Trainers.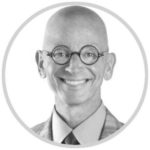 JD Gershbein

Market Your Wisdom: Using LinkedIn to Drive Thought Leadership – How to leverage LinkedIn to elevate your profile, shatter the status quo, and become an authority figure in your industry, market or company

Since 2006, JD Gershbein, CEO of Owlish Communications, has inspired opportunity-oriented individuals and companies to harness the power of the online media to elevate their profiles, build enlightened communities, and win new business. He is considered one of the world's top LinkedIn strategists and a pioneer in the design and delivery of LinkedIn education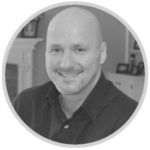 Dennis Brown
5 LinkedIn Hacks to Generate More Leads, Clients & Sales – Proven strategies that have generated me over $20 million in sales

Dennis is a LinkedIn marketing consultant/trainer/speaker, and author of "The 7 Habits of Highly Successful LinkedIn Users".  He has generated over $20 million in NEW business through LinkedIn.  Dennis is a 20+ year 'serial entrepreneur', who has built 3 multi million dollar companies in 3 different industries.  He has been listed 6 times in Inc. as 500/5000 Fastest Growing CEO.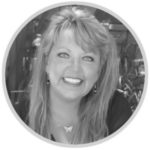 Loribeth Pierson
Networking the Right Way & Having People Know, Like & Trust You – From the Moment They Land on Your Profile – Finding the Benefits of the New 2017 LinkedIn Changes

Loribeth Pierson is very fortunate to have had the time and dedication to learn to "Speak LinkedIn". Over the years, she has had the privilege to teach over 3000 people in 76 countries, how to use LinkedIn to network and generate leads, sell services and land jobs.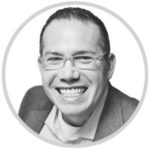 Phil Gerybshak
How to Connect to Virtually Everyone in LinkedIn – Increase your impact, influence and income in just 30 minutes a day

Phil trains salespeople and leaders in how to increase their impact, influence and income by maximizing their use of technology and social media in their day to day jobs.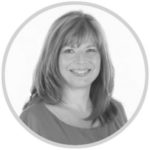 Sarah Hughes
5 Fast Ways To Attract Your IDEAL Client With Your LinkedIn Personal Profile – Using the NEW LinkedIn 2017

Regarded as "The LinkedIn Lead Generation Expert," Sarah is passionate about LinkedIn's ability to connect professionals for mutual benefit.  She is the creator of a leading LinkedIn lead generation 'done for you' service, which delivers leads daily to your inbox.  Sarah speaks across the UK and internationally on the subject of leveraging LinkedIn to permanently fill your pipeline.  Her LinkedIn e-learning courses have 3,000+ subscribers.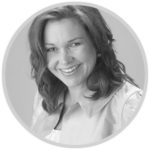 Kate Nankivell
LinkedIn is Like Your Gym Membership – Why Should You Use LinkedIn for Your Business?

Kate Nankivell is a LinkedIn and Social Selling Expert and Keynote Speaker.  With her strategic understanding of business development and social selling, her clients see immediate value – using the power of LinkedIn and social selling to get results for their businesses.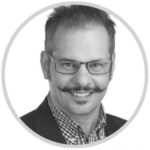 Tamas Banki
How to Fall in Love with the New LinkedIn 'Look' – This is the future, so start loving this shockingly new LinkedIn

Tamas Banki is DrLinkedIn, the #1 LinkedIn consultant in Hungary and Romania, and has the largest business-related LinkedIn group in Hungary.  Since 2011, he has helped over 2,300 professionals, students, companies, schools and non-profits, across many different sectors and industries, to use LinkedIn more efficiently.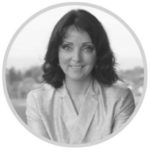 Jurgita Glodenyte
LinkedIn Lead Generation Strategy – Why LinkedIn Lead Generation Strategy is Essential Today

Jurgita is a Digital Marketing & LinkedIn Consultant, Mentor, Trainer, Speaker and Author, helping small businesses to create an efficient and effective digital marketing strategy that generates leads on autopilot.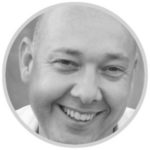 Guy Strijbosch
LinkedIn has Changed. What About You? – How to communicate in 2017

Guy has been self employed for the last 7 years as consultant within the field of online and offline communication, specializing in Social Selling and LinkedIn. He is a public speaker on these subjects, and an authority in the field of 'thinking differently'.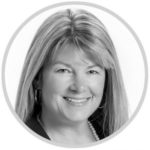 Kate Paine

Standing Out on LinkedIn – How to Discover the Story behind your Personal Brand

PR veteran Kate Paine is an expert on using LinkedIn as a powerful personal branding platform, speaks at marketing conferences, and teaches deeper level engagement on LinkedIn to her clients from all over the world.  Kate is also a traveling faculty member – teaching how to leverage LinkedIn for job seeking – for The Honor Foundation(.org) in Virginia Beach.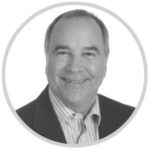 Ted Prodromou
Tapping the Power of Keywords – Making it easy for people to find you online

Ted is America's Leading LinkedIn Coach, the best-selling, award-winning author of Ultimate Guide to LinkedIn for Business and Ultimate Guide to Twitter for Business (Entrepreneur Press). He is an online advertising consultant generating leads for his clients using Google Adwords, Facebook, LinkedIn, Twitter, and through social selling.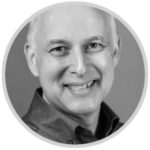 Michael de Groot
Become 'Laser Targeted' in Your Search on LinkedIn – How to find your ideal buyer and avoid going down the rabbit hole

Michael's business, Staying Alive UK, is about just 1 key objective delivered across 2 disciplines. His key objective is coaching businesses and
business professionals to become better storytellers.  His business tool of choice is of course LinkedIn and he believes it is the best place to share your personal and/or business story.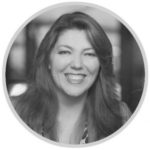 Julie Mason
The Power of LinkedIn Groups – With the right strategies in place your business can easily find and attract potential customers with LinkedIn Groups

Julie brings over 25 years experience in traditional sales and 15 years in door-to-door cold calling prior to discovering social media and starting to use those tools to build two successful businesses herself using the methods that she now teach others.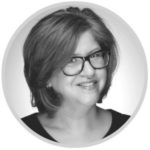 Brynne Tillman

Leveraging LinkedIn for Business Development – Strategies and Tactics for Social Selling Success

Brynne Tillman is the Chief Learning Officer at PeopleLinx, a guided social selling platform and author of LinkedIn and Social Selling for Business Development.  She links traditional sales training with social media – from lead generation to connecting with targeted buyers, warm introductions, nurturing prospects and converting more connections to phone calls. Brynne teaches a unique approach to leveraging LinkedIn and social media for business development and is a National LinkedIn Speaker.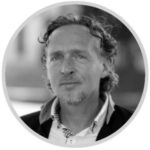 Jan Willem Alphenaar
Social Selling Made Easy! – How to use the PEAS© model for optimal and easy Social Selling
Jan Willem has been active on LinkedIn since 2005, and is the author of 5 books about LinkedIn and over 300 blogposts.  He is an international trainer and speaker on LinkedIn. In early 2016 Jan Willem developed the PEAS© model for Social Selling, which is now implemented at over hundred companies including international companies like Philips, Unilever and Teijin Aramid.  He has trained over 9000 people in the optimal usage of LinkedIn in countries all over the world.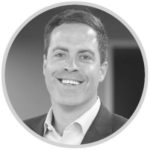 Jamie Shanks
The Perfect Social Selling Routine – What 75,000 Sales Professionals Told Us

Jamie is one of the world's leading Social Selling experts. He has personally built Social Selling solutions in nearly every industry, ranging from start-ups to Fortune 500 corporations. Before starting his first sales agency, Jamie was the Director of Sales at two SaaS software companies – Captive Channel Corp. and Firmex Inc., building their businesses from infancy to profitability.  Jamie is the author of the book Social Selling Mastery and has delivered keynotes in dozens of cities across 6 continents, for brands such as Thomson Reuters, Oracle, Direct Energy, Lenovo and Intel.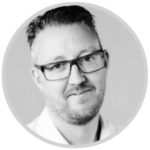 Richard van der Blom
The 7 Secrets to Sell with LinkedIn – How to make an impact on your target group with authentic use of LinkedIn
Richard is an international trainer and speaker on Social Selling and LinkedIn. His diverse background in sales, marketing and recruitment allows him to build bridges between the different departments of an organization in order to create optimal LinkedIn success.  Since 2008, Richard has helped over 200 organizations worldwide with creating and implementing successful LinkedIn strategies, training over 10,000 professionals in nearly every industry.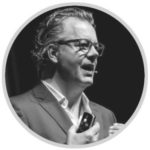 Perry van Beek
A.TO.M.I.C Social Selling – Professionally shadowing your prospects without stalking them

Perry van Beek is the founder and owner of Social.ONE and has been helping companies with LinkedIn marketing, lead generation and social selling since the year 2009. He's been on national television in the Netherlands as an expert in his field and delivers training and keynotes all over the world. In 2016 he gave presentations for groups ranging from 8 people to 2.000 people in a number of countries such as the Netherlands, Germany, Spain, Portugal, the UK, Finland and the United States.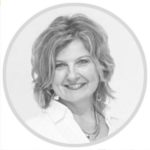 Adèle McLay
#LBGB's OVER – Now Let's Get to Work

Using her A.M.P.S Framework, in this webinar, Adèle summarises many of the key learnings from the LinkedIn Business Growth Bootcamp.
Don't miss this webinar, as it will help consolidate and order your own learnings, and will help you prioritise what you need to do to STAND OUT, and GET NOTICED on LinkedIn.
(FYI – A.M.P.S. stands for Attracting, Marketing, Prospecting, Selling)
Join our LinkedIn Bootcamp and Learn From the Experts
We're thrilled to host webinars with 25 of the world's leading LinkedIn experts.
This is NOT a 'talking heads' bootcamp.  Each of our experts are giving presentations, guiding and teaching you how to use LinkedIn to grow your business this year.  Apply what they talk about, and your business profitability will skyrocket.
For just US$197, you can have access to the knowledge shared by these experts and take your LinkedIn skills to the next level to grow your business.