Keynote, Business & Motivational Speaker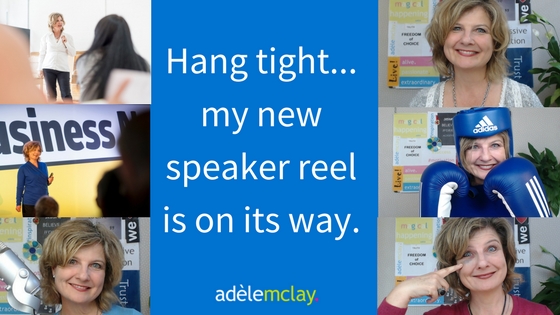 Inspiring, agitating and motivating…
I have been speaking to audiences – large and small – for over 25 years.  I tailor my presentations to each individual situation, leaving my audiences wanting more, and most importantly, inspired and motivated to take action to achieve greater success in their businesses, careers and lives.  Topics I often speak about include: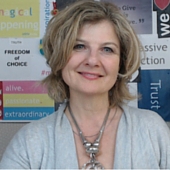 Success (as you define it) comes from having a dream – a vision: believing in that vision and then getting on with achieving it – that means doing the work!
– Adèle McLay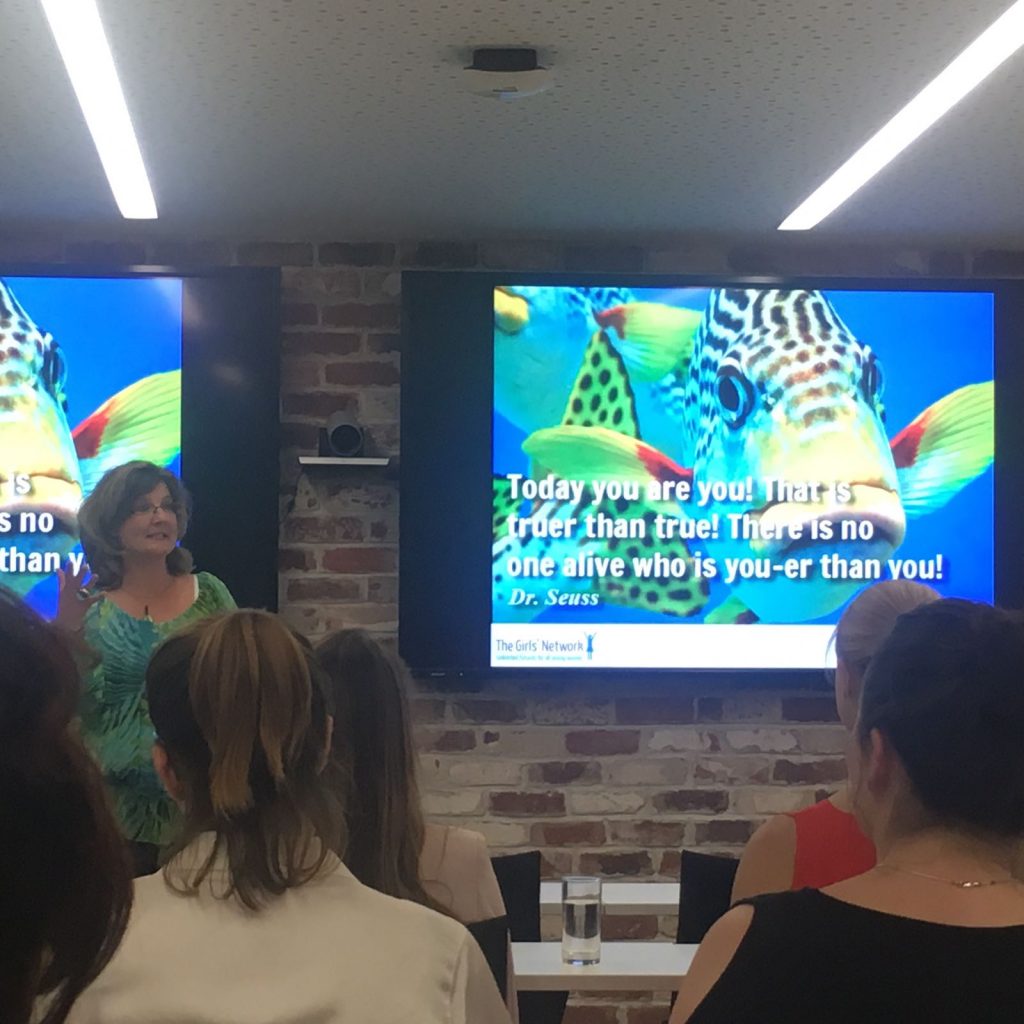 Adèle recently agreed to be our keynote speaker for a networking night with our supporters and the young women we work with (aged 17-20).  She was an absolute pleasure to work with and made the preparation and lead-up effortless.  From the minute she arrived on the evening, she jumped right in speaking with our young people, networking, and sharing her stories.  Her speech was inspiring yet practical and informative, as she shared her own experiences and advice to help guide the women their in their own journeys. She fielded questions from the audience with ease and candor.  One of our supporters wrote in her feedback form, "Adèle is such a brilliant speaker! Amazing for both mentors [adult young] and mentees [young women]!'  We were thrilled to have Adèle as our speaker and highly recommend her!'
Langley King – The Girls' Network (June 2017)

I was fortunate to line up an interview with Adèle McLay for my Industry Angel Podcast.  I had been aware of Adèle through the work she has completed assisting businesses to streamline their processes, achieve growth and ensuring the staff culture is a great place to call work.  Adèle is without doubt one of the humblest business speakers I know, such confidence and knowledge backed with an approachable manner.  Episode feedback was extremely pleasing, one regular listener described this episode as "the best by a country mile."  I look forward to speaking with Adèle again to share her knowledge in further areas.
Ian Farrar – Host, Industry Angel Podcast (October 2016)

I interviewed Adèle on the subject of 'The Power of Vulnerability to Win More Business (and Friends)' for my online summit interview series.
Adèle was a wonderful interviewee; it was honestly one of my favourites!  Adèle was authentic, honest, powerful but also showed her vulnerability and she certainly brought that out in me; I felt so comfortable with her that I shared some quite personal feelings about my 'story' that I know deeply connected with the audience as I have gained amazing feedback on the interview from fans and members of my tribe, old and new.
In a nutshell, Adèle was such a pleasure to interview, she is inspiring, fun and uplifting and has a powerful, important message to share.  I couldn't recommend her enough and felt such a connection with her we have become friends as a result of our interview together!
Elizabeth Mary Hancock – Your Guide and Mentor on your journey to Emotional & Financial Freedom (December 2016)
I first saw Adèle McLay speaking in New Zealand over 20 years ago.
She is a brilliant speaker.  The audience was completely engaged, motivated and inspired by the event.
Since then I have followed Adèle's business journey as she successfully moved her entrepreneurial business leadership to the international stage.  At the same time, Adèle's personal story is compelling.  She has succeeded in the face of significant adversity.
Let Adèle tell your management teams her story.  It is a great story that connects and makes relevant many personal and business issues.  I am sure you and your teams will be referring back to the lessons from her story several weeks after the event.
Jackie Callaway – Senior Finance Professional (July 2016)

I have recently gotten to know Adèle after participating in the Global Business Networking Summit she hosted.  She is not only successful professionally and has consulted and coached C-Suite execs, Adèle has a remarkable personal and business story.  She shares her story in a heartfelt, inspiring and connected way when speaking to those fortunate to be in her audiences.   I  know Adèle continues to be an inspiration on the many stages around the world.
Susan RoAne – Keynote Speaker, Bestselling Author – How to Work a  Room® (which has sold over 1m copies)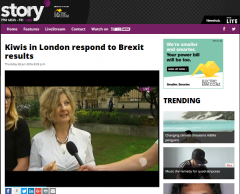 Adèle recently agreed to be a speaker for the Careers With Purpose Summit, an event for purpose-led leaders/professionals and entrepreneurs.  Her expertise in personal branding and her natural inclination to want to make a lasting, positive impact meant that having her as an expert summit contributor was a no-brainer.  The session she provided was a powerful and uplifting account that received a number of positive messages from event attendees.  I'm proud to have had Adèle as a speaker among the other world leading experts and Thought Leaders and I couldn't recommend her highly enough!
Alex Campbell-Wilson – Founder, Careers With Purpose Summit (October 2016)

…..really, I was totally impressed and I give Adèle my highest recommendation to anyone considering doing business with her.  You'll be glad you did!
Bob Burg – International Bestselling Co-author of "The Go-Giver", Keynote Speaker, Corporate Speaking, Referral-Based Selling

Adèle McLay gave a well-received presentation to London based chartered accountants.  The majority of attendees gave Adèle top ratings with most saying she was very good to excellent.  Adèle is a talented presenter, her passion and professionalism make her presentations interesting and informative.
Elizabeth Welch, UK Manager, Chartered Accountants, Australia & New Zealand

Inspiring!  Adèle's training made me realise so much about my own mindset.
Sandra Eke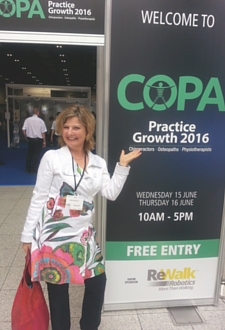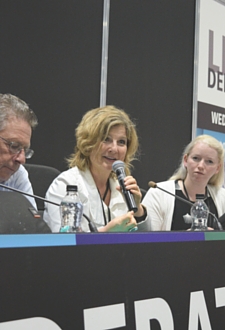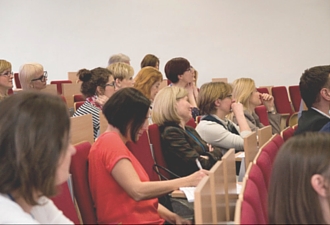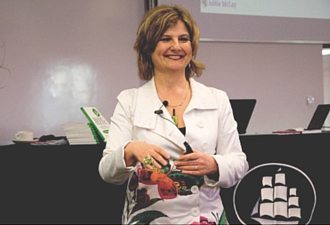 Adèle gave a presentation to 60 of our members representing a wide range of businesses across Berkshire, England.  It was pitched at the right level for the mix of businesses we had in the room, and there was a good question and answer session at the end.  The feedback we had was very positive and Adèle's message on how to increase profits was very clear.  The topics covered were easy to implement, and the workshop combined the right amount of theory with how to practically apply what had been covered.  Thanks, Adèle.
Nick Forgham, Executive Director, BNI Berkshire, England

Adèle is a great presenter and very interesting.  Great business tips.
Alice Walker

As a small business owner, knowing someone like Adèle McLay is a fantastic benefit to me.  I've had many questions recently about cash flow issues and how best to approach my clients on certain matters, and her advice has always been invaluable.  She has a wealth of experience on running and managing businesses of all sizes and has always been very honest and direct with her suggestions.  As a small business owner, I wish I'd known her since the day I started my business!!
Ricardo Da Corte – "The Prince of Printing", Printing, Marketing, Branding, Design, Croydon's Favourite Printers – QUALITY PRINTING

Adèle is professional, detail oriented, has a clear vision and passion for her work.  She makes it easy for those she interacts with to deliver at their very best.
William Buist – Working with professionals to unlock sustainable profits and avoid costly mistakes, Founder xTEN Club
Thanks for a wonderful training session, Adèle.
Isabelle Parasram, Managing Partner – Greycoat Law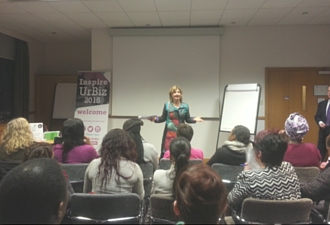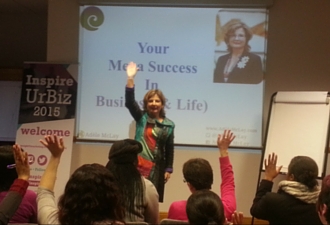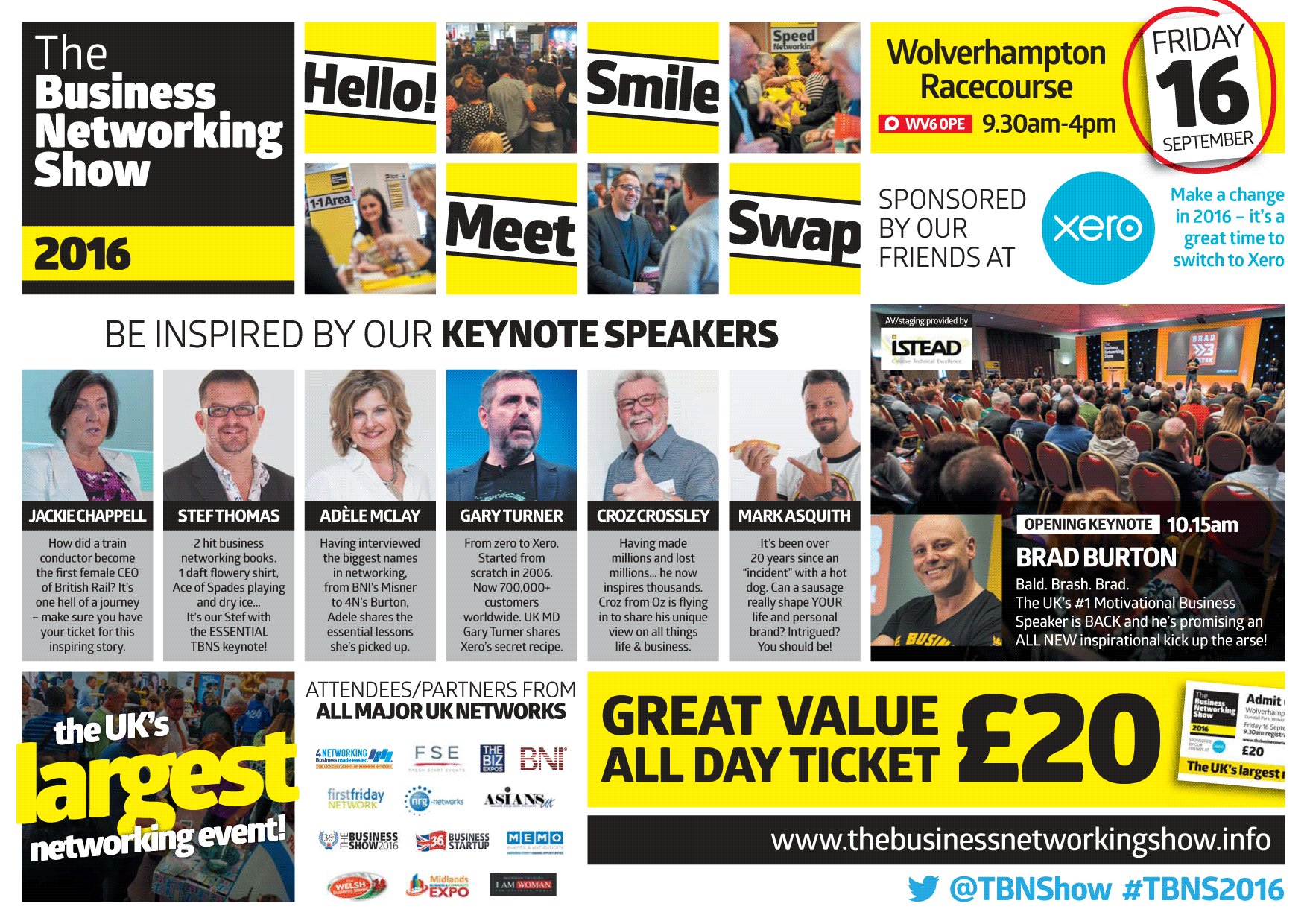 I was really impressed with Adèle.  She's a powerhouse!  I can't wait to hear her keynote speech at The Business Networking Show 2016 in September.
Brad Burton – UK's #1 Motivational Speaker, Entrepreneur, Founder of 4Networking

Adèle is one of the best and most experienced contributors on BusinessGist.com I have ever met in my life and one of the smartest professionals I have ever worked with.
Samuel Adesanya – Entrepreneur, Business Intelligence Consultant, Domainer

It started in my native New Zealand, where I built a short but successful career in accountancy (yep – I'm a Chartered Accountant by qualification) and investment banking.  Things were going well but I felt like there was more for me….
Going solo for the first time was scary but I loved the freedom of being able to create my own future.   Supported by a big team of fantastic staff, I created my first multi-million dollar business.
There were many business highs and lows, wins and losses (that goes with the territory – business is hard), but I thrived on the challenges of entrepreneurship.
I also built my own 'Adèle McLay' brand during that time… it was the first time I recognised the importance of personal branding in business and life.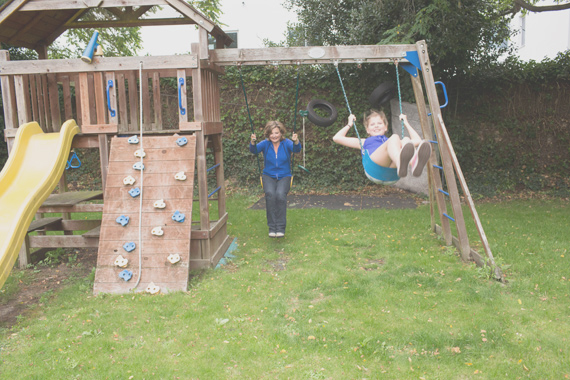 When I became a mother in 2002, for a while I had a 'portfolio career'. That allowed me to continue consulting / coaching, whilst enjoying more precious time with our young daughter. During that time, I had some deeply personal challenges I had to overcome too – I share those during my keynote, business and motivational speaking work.
It hasn't been easy – but what is!  I work REALLY hard and long hours – every week –  business owners do that.  Why?  Because we believe in the beauty of our dreams and we want those dreams to become our reality.
Today I have a number of multi-million dollar businesses I own and/or invest in.  Since turning 50 years in 2013, I feel renewed….. full of new ideas and energy to make the next 50 years more exciting and impactful than the last ones.
My personal business interests are now focused on the following sectors: multi-media, food technology and products, digital education and learning, digital social media, residential property.
Plus, as a consultant/mentor/strategist in business and life, I endeavour to inspire others to achieve all that they wish in their businesses and lives.
I work one on one with people who are determined to achieve the success they desire in their lives.  To learn more about my one on one coaching, please click this link.  
I believe that learning from others, and sharing knowledge is an essential part of achieving success as an entrepreneur.  That's why I set up the Small Business Huge Success™ community.
Small Business Huge Success™ gives entrepreneurs and small business owners access to expert guidance in everything from business strategy to marketing and social media.  Our business experts are leaders in their respective fields and are committed to guiding you towards your own greatness.
Together we help ordinary people achieve extraordinary things.  Please click here to learn more about Small Business Huge Success™.
Today I'm sizzling more than ever.  I love my family time, my personal interests (dancing, fitness, theatre, baking, and much more….)  and my work as an entrepreneur, investor, business / life coach, keynote & motivational speaker, and author.  I fill my life with things that make me truly happy.
Please join my community to receive free guidance and support through weekly blogs, podcasts, videos and invite-only webinars.  However you define success, let's take that first step towards achieving it!
If you'd like to read a more chronological account of my experience and background, my LinkedIn profile is the best place to go.  Please click here to learn all about me via LinkedIn.
Hire Me to Speak at Your Event
I am available for keynote, business, and motivational speaking work around the world.  For more information, please download my speaker kit (below) and/or contact my marketing/PR manager, Lucy (lucy@adelemclay.com).  We'd be thrilled to hear from you.
Please complete the form if you would like to make contact with me. My team and I will ensure your enquiry is dealt with immediately.
Alternatively, our London office number is ph +44 (0)203 137 9871. Our weekday office hours are 9-5pm GMT. Please speak to my assistant, Nicola and she will be able to assist you.